Structural Steel Fabrication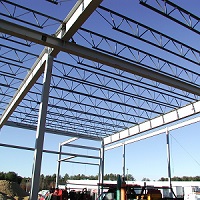 We have emerged as a leading name in the domain of Structural Steel Fabrication in India thereby enhancing the working of the steel. We perform all the tasks related to Fabrication of Steel in Gujarat, using technologically advanced techniques and machinery. Besides this, we also offer structural Steel Fabricating Services in Mumbai.

The experience and the dexterity of our proficient team of engineers have proved to be a boon towards increasing the life duration of the steel used in the construction of the buildings. Extensive planning and research also helps a great deal towards the increased efficiency of the steel. We have emerged as a trustworthy name among our clients for providing the best structural steel fabricating services.